Virtual World Symposium 2008 - Utrecht
It's been quiet at the Mindblizzard blog lately, this due to some very time consuming projects and presentations. Today I went to the
Virtual World Symposium
in Utrecht, organised by the
Utrecht University of Applied Sciences
.
Only yesterday I received a call from the organisation that one of the speakers wouldn't make it because of the flu and if I could fill his spot, so late last night I had to prepare a speech on the Gartner Hypecycle and how it applies to Virtual Worlds.



Learning in and through virtual worlds, Frank Husmann Up the Vortex



Case study Randstad, Barend Raaff DNB Media



Use of virtual agents / avatars in digital environments, Christian Kromme Artificial Industry



Virtual Worlds and Domotica in eldery care Lector Ben Kröse Digital Life Almere



Selling Clothes in Second Life Zina Karremans & Wim van der Plas HU



Reintegration of long term unemployed, a project by the city of Deventer and TNO,
Roel Cremer TNO Nederland



Navigating Virtual Environments, Johan Vermij (yours truly), Sogeti Nederland B.V.



Use and non-use of virtual worlds in a cross media landscape, Lector Harry van Vliet HU FCJ



Operating Second Life with a WII Console, Kai-Ho Jim & Wim van der Plas HU



Medical Libraries and sharing medical knowledge, Guus van den Brekel Centrale Medische Bibliotheek UMC Groningen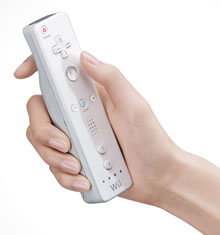 It was an action packed afternoon with some fun speeches. My conclusion for today is that especially in the field of science, virtual worlds are offering very serious possibilities. What I also liked very much was how one of the HU students expanded on the Wii software and used the wireless remote to operate Second Life.
There's a catch though, Kai Ho isn't the first to make this work, as Wired published an article on how MIT did this in July 2007.
Labels: conference, nve, randstad, second life, virtual worlds, wii