LotusSphere 2010: The Tweet Up
After the Business Development Session it was time for the grand welcoming reception, a meet and greet with proper bites and drinks. for folks on Twitter we organized a little tweet up party - fun part was that there was no WiFi available so I couldn't tweet.
Anyway, I ran into Doc Brown (who isn't on Twitter)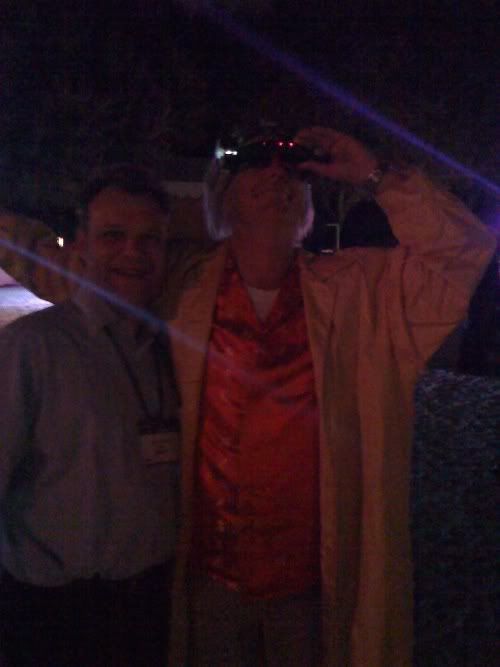 and finally met with Luis Benitez (left) and Luis Suarez (right), the first one kind enough to shoot the above and picture.
I'm still looking for the picture we took in front of the DeLorean! Please let me know where to get it.
Labels: florida, ibm, lotus knows, lotussphere2010, ls10, orlando, twitter, walt disney world