LotusSphere 2010: Business Development Day
I woke up surprisingly fit this morning and had breakfast with the gang; Goofy, Donald Duck, Mickey and Minnie Mouse. Here's me with Minnie.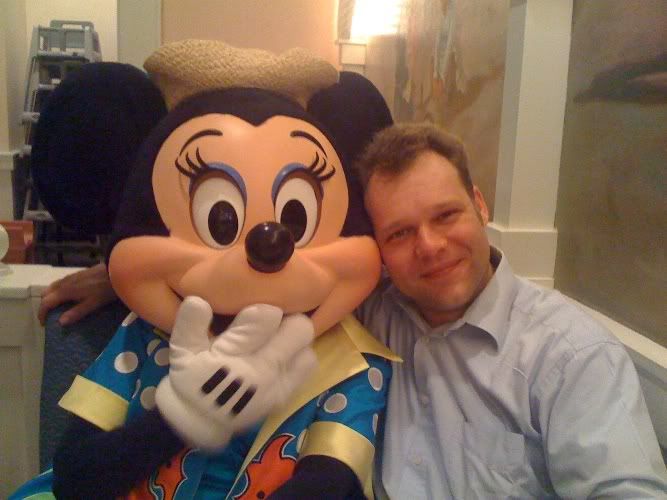 .
I'm not really happy that IBM already programmed a lot of sessions on Sunday, but alas, duty calls. After an informal chat with the Sr. VP of Social Software at IBM, Jeff Schick we went into the first presentation in which Jeff gave a sneak preview of what was to come.
Also on stage in the same meeting was John Newton of
Alfresco
, the unchallenged champion of lightweight open source Content Management Systems announcing integration with Lotus Connections.
First to kick off the
Sogeti
spotlights this week was our group CIO Didier Coffin who gave a brief overview of our TeamPark project.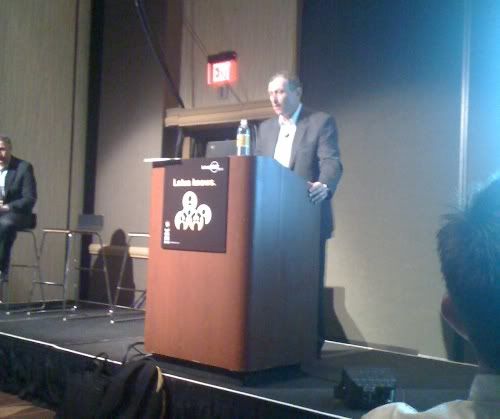 Labels: alfresco, cms, florida, ibm, lotus knows, lotussphere2010, ls10, orlando, walt disney world